Our Kitchens
Take Your Business to the Next Level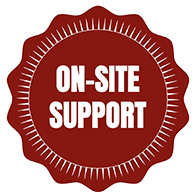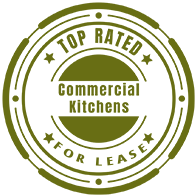 OUR COMMERCIAL KITCHENS INCLUDE:
Commercial-Approved Kitchen's Facility

Shared Walk-In Cooler

Shared Walk-In Freezer

Shared Dry Storage

Prep Sinks, 3 Compartment Sinks, and Hand Sinks

Easy Loading/Unloading

Multiple Kitchen Units Averaging 250-400 SF

Cooking Oil Collection Bin

Grease Interceptor

10' Ventilator Hood

Gas/Electrical Hook-Up

All Utilities Included

Free Wifi/Controlled Access

Unit ready for Dedicated Internet Service

Individual Commercial Hoods

Ansul Fire Protection System

Mop/Wash Room

Lockers

Ingress/Egress For Delivery/Pick-Up

On-Premise Office Manager

Intercom Controlled Access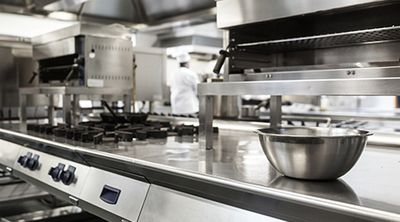 YOUR OWN BUSINESS YOU'LL LOVE
Our team at Laurel Kitchens is all about convenience and adapting to succeed. With the changes businesses had to make in 2020 due to the COVID-19 pandemic, we saw a need for culinary professionals to take their kitchens to new capabilities. We provide turnkey solutions for commercial businesses to see you through to success without the need for an entire storefront. Take your services to your customers and find where the next big meal (we mean deal) could be when you work with us. Contact us today.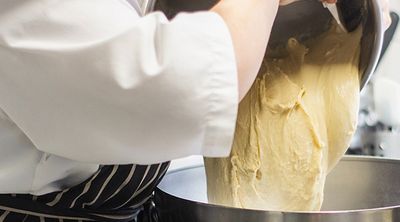 ACCESSIBLE GHOST KITCHEN FOR ALL
Laurel Kitchens provides ghost kitchens that have all the capabilities of a full kitchen and take up less space. You can easily meet the demands of hungry customers from wherever you are and capitalize quickly. Our location is gold! We are here in the center of the new SoFi Stadium area, and part of the renewed and booming area. Many young professionals have been moving to the new housing constructions that have been completed as part of this grand area project. Our turnkey solutions mean that we aim to make your business successful and easy to get going. You have one point of contact when you work with us to make matters easy, and we provide you with on-site facility assistance as needed. You make decisions, and we make things happen. Schedule your tour today!
Location, Location, Location
Our SOFI facility is close to the new SoFi stadium and Hollywood Park, servicing this developing area, with easy access to the new Metro Line and the new Hyde Park station across the street. It is an ideal facility for ghost kitchens or a food delivery service with easy Ingress-Egress access. Contact us today to learn more about our commercial kitchens for lease in the LA area.